String Games
String games have been part of Inuit culture for many generations. Not only they are a cost effective way to pass time but they are all really simple to learn. As you already know, string games have a long history within our communities and they can be enjoyed by people of all ages!
We have compiled a list of books from our own NPLS collection for you to check.

You can find this book by Caroline Furness Jayne here and it is only available at the Iqaluit Centennial Library.

Next we have a trio of books written by Camilla Gryski.

This one is available here and it can be found in all of our libraries throughout Nunavut.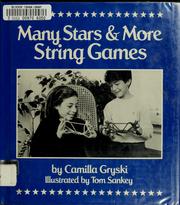 You can find this one here and it's available in 3 of our communities: Iqaluit, Pond Inlet and Baker Lake.
And finally you can find this one here and is available in all our communities.